The 5 Best Mouse Pads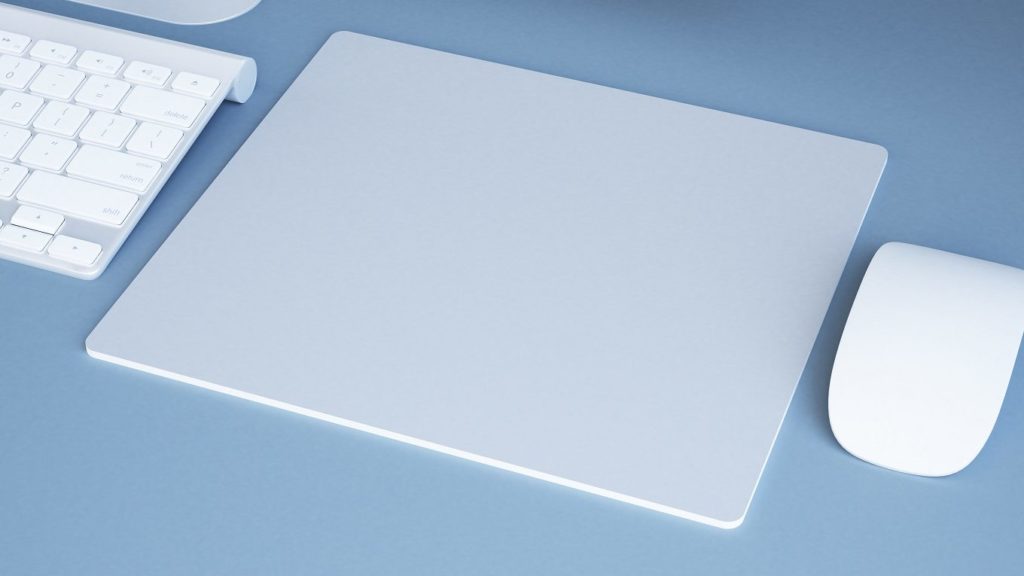 Whether you're looking for a mousepad that will look cool, one that's super accurate models use laser technology, we found the best of the best. For serious gamers and creative professionals, the mouse pad is still an invaluable tool. It not only provides comfort for long sessions of work and play, but it can also help the user make smoother and more precise movements with the mouse. We've looked at the five best mouse pads, and have also included some buying tips in our guide.
Best Choice
The SteelSeries QcK Gaming Surface has been hailed as one of the best selling mouse pads of all time, and it's easy to see why. That's why we've also given it our "Best Choice" award.
Pros:
The surface of this mouse pad is extremely smooth, which provides the user with a frictionless experience. At 12×10 inches, it's large enough for both gamers and professionals to benefit from it. Even if your mouse has a low CPI setting, you can safely make full arm movements without sliding over the edge of the mat. It's not only useful in the office or at home but can also be transported very easily. You can roll the mouse pad up and store it in any medium-sized bag. The bottom of the mouse pad is sticky so that it grips the surface of your desk firmly and doesn't move around when you use the mouse. IN short, it's an affordable and reliable mouse pad.
Cons:
Many buyers have complained that the mouse pad is delivered rolled-up, which means that it won't lie completely flat on the table. . It's also known to collect dirt quite fast, which means that you'll have to clean it regularly. Many mouse pads of this caliber are waterproof, but this one isn't. That's unfortunate because it means it doesn't go well with sweaty palms and skin oils.
Best For Office
This Aluminum Mouse Pad from Vaydeer has a very slick and stylish design, which would look amazing in any office. That's why we've given it our "Best For Office" award.
Pros:
The first thing you'll notice about this mouse pad is the two very different sides: one leather and one aluminum. Both featuring beautiful designs , you can choose between a smooth surface for frictionless mouse use or a softer surface with a better grip. Vaydeer has used noise-cancelling technology to minimize the sound of your mouse rubbing against the pad. Because both sides are hard, you can use it pretty much anywhere and rest it on any piece of furniture. You don't have to worry about spilling any liquids on it, because it's completely waterproof. Finally, it also comes with a satisfaction guarantee and full warranty.
Cons:
Some buyers have complained that the mouse makes noise on the aluminum side of the pad. The manufacturers have included stickers to counter this problem, but there are reports that they haven't worked properly. There have also been complaints that the aluminum surface doesn't work very well with certain mouse types, and that high DPI setting makes the lack of precision more noticeable. In short, the aluminum is pretty, but not very practical.
Best With Wrist Support
The VicTsing Mouse Pad offers excellent wrist support, which is great for intense gaming or work sessions. That's why we've awarded it (you guessed it!) "Best With Wrist Support."

Pros:
This mouse pad will be a blessing for anyone who suffers from wrist pain after long stretches of using their mouse. It comes with a soft cushion that is filled with gel and keeps your wrist in a comfortable position that doesn't cause unnecessary strain. The pad is covered in smooth Lycra, eliminating friction when you move the move over it and requires less energy to do so. The bottom does what it's supposed to. It has a sticky PU layer that grips the surface under it firmly. The edges of the mouse pad have been reinforced, so you don't have to worry about curling or fraying. Finally, it's environmentally friendly material.
Cons:
There have been a few complaints about this mouse pad. Firstly, some buyers have noted that the chemical smell left from the manufacturing process lingers for quite a while after the mouse pad has been in use. Others have noticed that while the edges don't fray, they can sometimes curl up. The gel-filled wrist rest is also too hard for some users, which defeats the purpose of having it. Finally, the gel itself will eventually start leaking out of the wrist rest.
Best For Kids
The Alphabet Mouse Pad for Kids received our "Best For Kids" award for the simple reason that it has such a lovely and adorable design, which will go down well with the young ones.
Pros:
The size of the mouse pad is perfect for small hands. The mouse pad has a smooth cloth surface, which makes it easy to navigate around. The bottom of the pad has a solid rubber base that grips nicely to any surface. All the materials used for it are quite thick, which makes it a durable choice for kids. The best part about it, however, is the beautiful design. The Alphabet Mouse Pad for Kids comes in many cool patterns and very bright colors. Many buyers have also praised the product exactly looks as advertised on the image.
Cons:
The only faults some buyers have reported are that the colors are too light, and the printing itself is of low quality.
Best For Gaming
The VicTsing Extended Gaming Mouse Pad is an extra-large option with stitched edges, providing enhanced precision when playing desktop computer games.
Pros:
The gaming mousepad features an extra-large surface area, making this an ideal product for extended hours of gaming on a desktop computer. The product is available in three different color varieties, including black, red, and grey. The mouse pad features an ultra-smooth surface, which makes it easier to get a more precise performance while you are gaming. The product also features non-slip rubber pads at the bottom, ensuring the pad will remain stable on the surface you are gaming on.
Cons:
The large surface area of the gaming mousepad can take up a lot of space on a desk, which does make this a less ideal option for cases where the user is playing games on a small desk. While the rubberized bottom of the gaming mousepad helps to make the product less likely to slip, it may not be an ideal material for all surface areas.
What to Look for In A Mouse Pad
There are quite a few things to look for in a mouse pad. Although they may not seem essential or noticeable to the average user, they can make all the difference in gaming and work. So if you're all about the detail, then you would do well to pay extra attention.
The main factors you should consider are the size, the surface texture, the stability, the material, the aesthetics, and whether or not you need a wrist rest or other specific extras. Below we will go through the three most important factors, so you can make an informed choice.
Size
Mouse pad measurements primarily have three size categories, although the pads vary in size. The first and smallest one is the regular mouse pad, which most users have. The second category is larger versions of the mouse pads, and are commonly known as mouse mats. The largest category is desktop mats, which are much wider than regular mouse pads. These long, rectangular pads covers both the mouse and keyboard area. That's why this last category is used a lot by gamers and creative professionals.
Surface
There are many different kinds of surface textures you can get for your mouse pad. They range from smooth surfaces, such as brushed aluminum, to rougher surfaces made from cloth. The mouse pad surface has an impact on the amount of friction you'll experience when you move the mouse across the pad. Smoother isn't necessarily better, however. Smooth surfaces will enable you to move around quicker, but often at the cost of precision. Textured surfaces, on the other hand, make your movements more precise because they are deliberately slowed down. Smooth surfaces are therefore essential for gamers, whereas graphic designers might prefer a textured surface.
Wrist Support
Whether or not you want wrist support for your mouse pad is a matter of taste and personal preference. Some people feel that wrist support is more ergonomic, helps reduce exhaustion, and prevents wrist pain and injury. Other people find that the wrist support is more often a hindrance than not. Finally, some users prefer wrist support for slow precision work but also want more freedom when they are playing games. One solution is to purchase two mouse pads: one for work and one for gaming. Another solution is to find a mouse pad that comes with removable wrist support.
What Are the Latest Product Trends?
Since mouse pads are relatively simple products, there aren't many new technological advances. Most of the improvements concern the material the mouse pads are made from to increase speed, accuracy, and comfort. Logitech has, however, promised to release a series of mouse pads that can charge the battery of the mouse when they're in contact.
Product Prices
The question now is how much quality you can expect for your money. The price difference between mouse pads generally comes down to the materials used and ergonomic support.
Expensive
If you're happy to splash the cash, then you can get some impressive mouse rests for around $100-$150. These come with luxurious ergonomic support and durable material.
Mid-Range
Approximately $30-$40 will get you some of the finest gaming mouse pads, mats, and desktop mats. Some even come with cool LED lighting in them for a more fun experience.
Cheap
You'll be able to find surprisingly good deals on mouse pads for as little as a few dollars. Although they won't last for years and years, they're good enough for the average user.
FAQ
Below you'll find some of the most common questions people ask about mouse pads, along with the best answers we could find.
Q: Can a mouse pad be washed?
A: Most mouse pads are made from very durable materials that are often washable. We recommend you do it by hand rather than in the washing machine. For example, aluminum mouse pads can be wiped off. Fabric mouse pads might not be as compatible with soap and water, however, so make sure you read the instructions.
Q: Can a mouse pad break?
A: Most mouse pads are very durable, given they're manufactured using fabric and rubber. However, they can be bent out of shape if folded the wrong way. Certain mouse pads will also have glued edges that can come apart with repeated use over time. Additionally, mouse pads with gel wrist support can also break, which often leads the gel leaking out of the wrist support.
Q: Do I need a mouse pad?
A: Maybe. Many, if not most, computer mice can detect what kind of surface they're being used on and adapt accordingly. The experience might be a bit wonky but will usually work out fine. However, repeated use of the mouse on a desk can gradually create scratches and wear off the paint.
Q: Can you put mouse pad in the dryer?
A: Most likely not. The heat from the dryer would permanently crease or curl the pad and render it unusable. Hard mouse pads could even break your dryer. The best solution is to let your mouse pad air dry in a flat position.