RANKED! The Best Gaming Mouse Reviews 2020 – Mandatory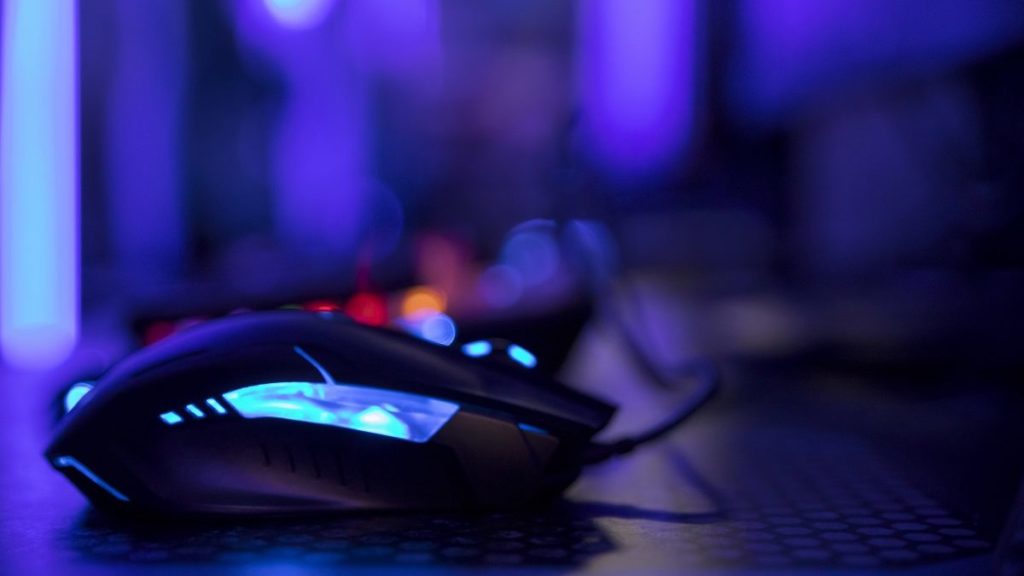 Gaming is fun until your gaming accessories are no longer fun to use. It is for this reason that you need to invest in a mouse that was specifically built for gaming.

You don't have the time, patience, or resources to test every gaming mouse on the market, so we came up with a list of the best gaming mice in the market for you.

There are a lot of factors that one must consider when choosing the best gaming mouse. It is for this reason that we have dubbed five best gaming mice based on each particular mouse's performance strengths.

Best Choice
The ergonomic design of the Logitech G502 Proteus Spectrum RGB Tunable Gaming Mouse makes for a good grip on the mouse and ensures that the user's hand does not easily fatigue.
Pros:
-Cable Length – although the mouse is wired, it has a 6-foot (1.83-meter) cable length. This relatively long cable length reduces the typical limitations of a wired mouse.
-High-Performance 12,000 DPI Sensor – this provides the ultimate gaming experience in terms of speed, responsiveness, and accuracy
-Customizable Buttons – this mouse has 11 customizable buttons. This is essential for games that require many commands.
-Weight Adjustability– the mouse has five weights that can be removed or added to the user's liking.
-Mechanical Switches – Mechanical switches help to give quick click feedback and improve your gaming experience. These are ideals for games that require a lot of clicking.
Cons:
-Price – the price of this mouse is relatively high. However, given that it wins the position of the best overall gaming mouse, it is a reasonable price.
-Wired – a wired mouse comes with limitations when compared to wireless mice. It restricts your movements and positioning in relation to the screen.
Best Adjustable
In addition to the 5 DPI levels, the PICTEK Gaming Mouse Wired boasts 4 adjustable polling rates. They are 1000Hz/500Hz/250Hz/125Hz.
Pros:
Adjustability – This is an added advantage for those who play different games that require quick shifting between gaming modes.
Programmable Buttons – This mouse has 8 programmable buttons and the programming software is easy to use.
Skin-Friendly – This mouse is anti-sweat and anti-fingerprint.
Grip – The mouse is designed to offer a comfortable grip. Such a grip is essential to ensuring that you do not experience discomfort while gaming.
Cheap – Considering its features, this mouse's price is cheap. Compared to other mice that claim the same advantages, this mouse's price is low.
Chroma RGB Lighting – This mouse offers up to 16.8 million color combinations to choose from depending on your mood and the game you are playing, which makes for an exciting gaming experience.
Cons:
Wired – the PICTEK Gaming Mouse Wired (Upgraded Version) is wired. Wired mice present limitations regarding how far you can be from the screen and flexibility of sitting positions.
Best Endurance
The Logitech G602 Lag-Free Wireless gaming mouse has been specifically optimized for endurance.

Pros:
Long Battery Life – This mouse boasts a battery life of up to 250 hours. This makes it suitable for extreme gaming.
Wireless – Wireless mice allow a gamer the flexibility needed to perform at their top level, regardless of how far they prefer to sit from the screen.
Grip – This mouse's design offers a good grip, regardless of your grip type. The buttons' positions and the overall shape of the mouse are calibrated to give you the best grip.
Programmable Buttons – This mouse has 11 programmable buttons, which makes it ideal for games that require many commands. The programmability also helps when switching between games.
Compatibility – This mouse is compatible with Mac OS, Windows Vista, Windows 8, and Windows 10.
Cons:
Price – Although this mouse offers many features and is relatively durable, its relatively expensive price is still a bit daunting.
Best Accuracy
The Razer Viper Ultimate Hyperspeed Lightest Wireless Gaming Mouse comes complete with programmable buttons and an RGB charging dock.
Pros:
Manufactured by Razer, a trusted brand among serious gamers. The mouse is wireless, which means there are no wires that will be interfering with the gamer's ability to play. An RGB charging dock is included with the mouse, making it easier to keep the batteries charged at all times. The 20K DPI optical sensor provides better accuracy than many competitor options. Each recharge gives the gamer up to 70 hours of battery life.
Cons:
The mouse is only available in one color – a variety of color options would have been a great feature. The overall design of the mouse is not as comfortable as some of the other gaming mice that are available on the market today.
Best Ergonomics
This mouse is sweat-resistant, which is especially helpful for those who struggle with sweaty hands.
Pros:
Best Ergonomics – This ensures maximum comfort while gaming and reduces fatigue
Anti-Sweat – No need to keep pausing your game to wipe your hands
Anti-Fingerprint – This another feature that adds to the mouse's ergonomics and maximizes user experience
Programmable Buttons – All of the buttons of the PICTEK Gaming Mouse Wired are programmable, which to meet the demands of different games as you switch between them.
Compatibility with Most Operating Systems – This mouse is compatible with all versions of Windows OS and Linus.
Great Gaming Performance – The mouse can be programmed into five DPI levels and a four polling rate; all work to ensure that the mouse has an excellent gaming performance
Durability – The mouse has a lifespan of up to 30 million clicks and is made of high-quality ABS material. The company offers an 18-month warranty and guarantees to return your money if any problems arise within the first 30 days.
Cheap – A new PICTEK Gaming Mouse Wired comes at the cost of about $13, which is relatively cheap compared to other mice.
Cons:
Compatibility – The programming feature of the mouse is not available for Mac OS.
Trending in gaming mice right now
Now that you have known some of the best gaming mice in the market, perhaps it is also important that you get to know some of the trends in the gaming mouse industry.
In 2020, gamers are increasingly becoming aware of the ergonomics of gaming mice. People are spending more time playing games and are realizing that the choice of mouse plays a key role in comfortability and fatigue.
Another trending consumer behavior in the gaming mouse industry is that gamers are concerned about the mouse's battery life. People spending more time gaming means that they need a mouse that has a large battery life.
Lastly, like any other industry, gamers are concerned about the environmental impact of producing gaming mice. Today, the world is moving towards green production, and the gaming world is not being left behind.
Does price matter?
Yes, certainly, price matters when it comes to gaming mice. An expensive mouse will have relatively better features than other less expensive mice. Expect a mouse, which is relatively expensive to have more programmable buttons, a larger warranty period, and excellent ergonomics. An expensive mouse will lie anywhere above the price range of $40.
A mouse that is medium-priced will have enough features to make your gaming experience enjoyable. However, it is likely to be less durable, has fewer programmable buttons (about eight buttons), may be wireless, and just a good enough design to lessen your wrist fatigue. The price range is $20 – $ 40.
A mouse that is considered cheap lies below $19. Although some mice at this range might perform nearly as good as those in the medium price range, there is no giving on what you'll experience with such mice. I would advise that you read numerous customer reviews before deciding to buy a mouse, which falls under this price range. In most cases, these mice do not last more than two months. However, they are good when you need a quick fix, and you don't have a lot of cash at your disposal at the moment.
Frequently Asked Questions (FAQ)
Should I buy a wireless or a wired mouse?
In gaming, a wired mouse is preferable since it has higher sensitivity, zero lag, a larger battery life, and better latency. A wireless mouse is however convenient if you travel a lot or move around a lot while playing.
Which is better, plastic, rubber, or cloth mouse pad?
It all comes to one's preferred sensitivity settings. Rubber has the highest sensitivity, followed by plastic and lastly cloth. Cloth pads also tend to get dirty quickly. More so, rubber and plastic pads will last longer compared to cloth pads.