RANKED! The Best external Hard Drives Reviews 2020 – Mandatory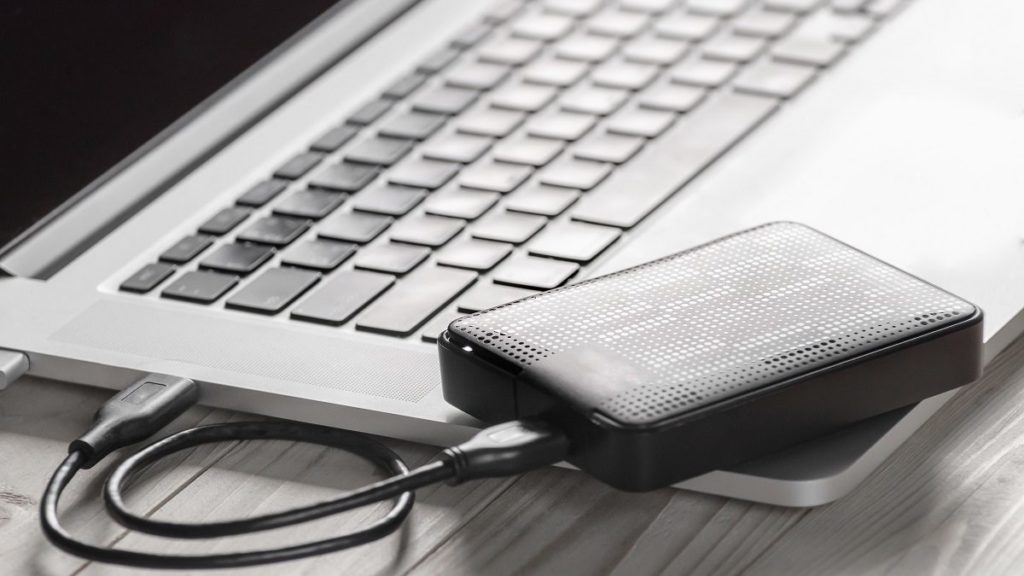 Many of us are slowly getting rid of our photo albums, books, DVDs, and CDs as digital capabilities advance. But that presents a new problem: data storage.
There are dozens of external hard drives offered, but how can you find the best external hard drive? With so many things to consider, such as price, design, data transfer rates, and storage capacity, it can be hard to keep up.
That's why we've put together our top 5 picks based on our extensive research. Below, you'll also find a buying guide to help you make the right choice for your needs.

Best Choice
The Toshiba HDTB420XK3AA Canvio Basics has a sleek design, is USB 3.0-compatible, and can transfer up to 5GB per second. For these reasons, it has earned our "Best Choice" award.
Pros:
This external hard drive is very easy to use right out of the box, and its cool design gives a great first impression. It's small and lightweight, which makes it a great choice for traveling professionals. For the average user, there's ample space on this hard drive for everyday needs and regular backups. Despite not being an SSD, the high transfer rate makes it a breeze to back up our laptops when we tested it. Gamers have a good reason to be excited too: It even works better than the Xbox One and PS4 internal storage when you plug it into your gaming console. Toshiba also seems to deliver on its promise for durability. This hard drive will last for years if you take good care of it.
Cons:
Mac users, beware. Although this hard drive works just fine on a Windows computer, you'll have to go through a few extra steps in order to make it work properly on your Mac. Once you've plugged it in, go to Disk Utility and format the drive and then it should work fine. We've also noticed that there have been instances where files stored on this hard drive can become corrupted. Other times, it had issues connecting to the computer, which is a bummer when you need to access your files.
Best for Data Transfer
The WD 2TB Elements Portable External Hard Drive delivers real value for money, especially considering its high data transfer rate—the highest on our top 5 list!
Pros:
This hard drive has a very simple design, which makes it a perfect addition to your desktop computer or gaming console. It'll drastically improve the speed and overall performance of whichever machine you add it to. It also comes with a separate piece of software to help you make the data backups run smoothly. But it's not just useful for backing up data and improving system performance. It's also very small and shock-resistant, which makes it a great choice for those who want to move their data around when traveling. Finally, we've got to include the fact that this hard drive offers a lot of bang for your buck. It's small, fast, durable, and doesn't break the bank. What's not to love?
Cons:
As with many other hard drives, this one comes pre-formatted for Windows. That's an inconvenience for Mac users who have to take some extra steps in order for it to work on their system. Another drawback is that although the hard drive comes with the WD SmartWare Pro backup software, it's only a trial version. That means you'll have to shell out an extra $20 if you want to continue using it after the one-month trial period.
Best Mac External Drive
The Seagate Portable 1TB External Hard Drive is a great choice if you're a Mac user who's frustrated by few manufacturers catering to your needs.

Pros:
Many, if not most, external hard drives come preformatted for Windows systems. That's quite inconvenient for their Mac counterparts. Fortunately, this hard drive is not one of them, as it has specifically been designed to work with either operating system. So you can safely take it out of the box and plug it into whichever machine you're using! But it doesn't stop there. We also tried plugging it directly into our Xbox One and our PS4 with the same results. The devices instantly recognize the hard drive and off you go. Best of all, when you're using apps or playing games directly off the hard drive, there is almost no noticeable difference.
Cons:
One of the major drawbacks of this hard drive is its slow transfer rate. Despite using USB 3.0, it can take a while for your files to be safely transferred. That's a big minus considering that a lot of Mac users are creative professionals, such as musicians and filmmakers, who deal with large file sizes. Unfortunately, it also tends to crash from time to time, which can make it a hassle to deal with if you're in the middle of a transfer.
Best Design
Data storage doesn't mean you have to skimp on aesthetics. The Seagate Backup Plus Slim External Hard Drive wins a place on our list for its slick and minimalist design.
Pros:
If you're a fan of Apple's minimalist and neat design, then you'll love this external hard drive. It'll easily complement most modern designs. But it's not just a pretty face. It both reads and writes faster than your average hard drive. And Seagate has thrown in a couple of bonuses as well. Mylio Create, a popular photo management software, is included in the deal, and you also get a two-month subscription to Adobe Creative Cloud. That's great news for creative professionals, such as musicians, filmmakers, and graphic designers. But it's also not a bad choice for gamers. It can significantly improve the performance of your PS4 and Xbox One.
Cons:
Unfortunately, this hard drive suffers from an issue that is relatively common with Seagate. It's quite fragile and can sometimes crash when you need it most. That's a problem, especially if you're planning on taking it for a ride somewhere out of town. It's not a good travel companion and dropping it or bumping into someone could easily render your hard drive useless.
Best for Xbox One
The Seagate Game Drive for Xbox 2TB External Hard Drive does exactly what it says on the tin. It's specifically designed to make your Xbox One run faster and expand its capacity.

Pros:
Setting up an external hard drive doesn't get easier than this. Simply plug it into your Xbox and you're ready to go 15 seconds later. It's incredibly fast, and you can easily transfer a game like Titanfall from your Xbox to this drive in a matter of minutes. Once it's been transferred, you can even enjoy a smoother gaming experience due to the improved system performance. Clocking in at 2TB, this hard drive can store up to 50 additional games. That's a vast improvement of the 1TB internal storage that now comes with the Xbox One.
Cons:
The first thing you'll notice about this hard drive is the bright green color. While Xbox does include some green in their branding, this hard drive doesn't match the Xbox 360 or Xbox One at all. In fact, it's an eyesore and you might have to hide it away or invest in a different color.
What to Look for in External Hard Drives
There are many factors to consider when you go out to buy a new external hard drive. Should it be an HDD or an SSD? Is it compatible with USB 3.0 or not? Does it even make a difference in your life? There are many questions, and the confusion is understandable. Let's break it down into the three main features you should look out for: storage capacity, transfer speed, and durability.
Storage capacity
How big your external hard drive should be depends on your needs. If you're just a casual user with a few documents, photos, and videos, then you don't need to worry too much about storage capacity. A few hundred GB will work just fine. Most external hard drives come with enough storage to keep you going for a couple of years without having to invest in a new one. If you're a power user, on the other hand, then storage capacity is of utmost importance. Filmmakers, musicians, graphic designers, gamers, and others who deal with large files will need to pay attention to this aspect of their external hard drive. You'll want to aim for at least one or two TB to accommodate your needs.
Transfer speed
Storage size matters, but so does speed. Nothing is more annoying than having to wait around for hours, days, or even weeks (!) for your files to be transferred from one place to another. It's even more frustrating in the context of work or gaming, as you won't be able to do your job or play your game efficiently unless the transfer speed is decent. If speed is important to you, then you should invest in an SSD, which is much faster than the cheaper HDD. They also tend to be more expensive and have less storage capacity, so remember to factor that into your buying decision. Another factor to look at is whether it's USB 2.0 or USB 3.0. The latter technology offers much greater transfer speeds.
Durability
The final question you need to ask yourself is where you plan on using the external hard drive. Not all hard drives are created equal, and some of them are actually quite fragile. You'll find more than a few frustrated users complaining online about their hard drive breaking after it has been dropped from the table. If you just need a hard drive for home use and don't plan on moving it around, then durability is not important. However, if you'll bring it with you when you travel, it's worth looking at some durable options. Traditional HDD drives have a lot of moving parts, which means they easily break if dropped. By comparison, SSDs are much more durable due to the lack of moving parts.
What Are the Latest External Hard Drive Trends?
SSD drives have been on the market for some time now, and they've become popular among more serious users of external hard drives. Not only do they have greater data transfer speeds, but they're also less likely to break when they suffer a shock.
That doesn't mean it's game over for the humble HDD drive. In fact, it's about to make a comeback. Helium HDDs will soon be able to offer as much as 20TB of data, which is a massive advantage over the smaller SSD drives.
External Hard Drive Prices
Sometimes, your buying decisions are all about the bottom line. How much will your next external hard drive cost? Below are some examples of what you can expect.
Expensive
At $250 upwards, you can expect a 2TB SSD external hard drive. It'll be compatible with USB 3.0 and also have other features such as being particularly rugged and durable.
Mid-Range
For around $150, you'll get a 1TB SSD external hard drive with USB 3.0 compatibility. Not only does that offer a lot of storage, but it'll transfer quickly and your hard drive will be durable.
Cheap
For around $40, you can get a 1TB HDD external hard drive with USB 3.0 compatibility. That means a good amount of storage space and quite fast data transfer speeds.
FAQ
Here are some of the most common questions people ask about external hard drives.
Which external hard drive can I use for my PC/Mac/Xbox/PS4?
The vast majority of external hard drives will work just fine on any machine you plug them in to. Just be aware that some of them may be preformatted for a particular system, so make sure you reformat them before you try to plug them in.
Why does the storage capacity of external hard drives diminish?
HDD drives use a read/write system that writes over previously stored data. That means its storage capacity will diminish the more times you write over old data, similar to a vinyl record becoming scratched with time. SSD drives have a longer lifespan.
My external hard drive is broken. How do I fix it?
Check if it's still covered by the manufacturer's warranty. If it is, then it's important you send it back in without tampering with it—that'll break the warranty. If it's not covered by the warranty, you can take it to a computer repair shop and ask them to recover your data so you can transfer it to a new hard drive.